Welcome to Fearless Assassins Gaming Community
We are glad you decided to stop by our website and servers. At =F|A= we strive to bring you the best gaming experience possible. With helpful admins, custom maps and good server regulars your gaming experience should be grand! We love to have fun by playing online games especially Enemy Territory, COD4, COD:MW3, BF3, Team Fortress, Minecraft, etc and if you like to do same then join us! Here, you can make worldwide friends while enjoying the game.
<!— CSS Styles for the Date —>
<!— Large Date —>
We have converted our old fun1 server to frag only TDM based server. Please give it a shot - 
IP: fun1.clan-fa.com 
Looking forward for some feedback. I am open to suggestions and tweak for this one. We can do massive changes on this one as per players/members feedback. 
<!— Large Date —>
I'm pleased to announce that after two months and over fifty matches, the =F|A= 1on1 Cup has finished!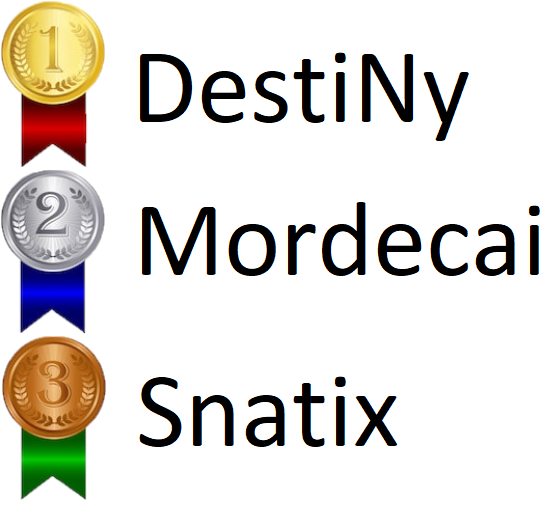 I would like to extend a huge thank you to anyone who helped with organizing, advertising, or participating in the cup. Congratulations to the winners!
<!— Large Date —>
I just tested FA's Contact Us function and it is working agin. 
Any messages sent that way can be read by any Staff+ 'manager' and get quicker private attention than by PMing anyone on this website or on Discord.  
Hallelujah, sayeth The RedBaird!
  I feel like singing!  Here is semi-non-religious rendition of that song:
<!— Large Date —>
we have gone ahead and added a new Insurgency server =F|A= #4 COOP 35 ANGRY BOTS [MEDICS]
the difrrence between server 2 and server 4 is there are medic classes as well as engineer classes medics can obviously revive team mates and engies can construct walls and jammers and is a little more challenging then server 2
please be sure to check it out and let us know what you think

<!— Large Date —>
Just a quick update on some changes to DOI 3 pvp server.
seeing the pvp server was not attracting any people and DOI 1 has been filling up and doing well
we have decided to convert the pvp to a replica of DOI 1 the only difference between the 2 are DOI 1 remains a euro server and DOI 3 will be a US server.
this is so when DOI 1 is full witch happens often we have another server with the same settings they can go play on without having to wait and it should also to appeal to our US/Canadian friends
with that said please feel free to check out the new server and if you have any issues or feed back please let us know thanks and enjoy
here are the updated servers below