Our Picks
Top content from across the community, hand-picked by us.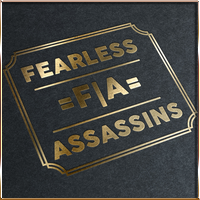 Scarface posted a topic in Site Announcements,
Welcome to our new RUST Server
 
Rust server IP
 

 
 
What is Rust ?
 
Rust is a multiplayer survival game released in 2013 and published in February 2018.
Spawn with nothing, get resources, survive(eat, drink, hunt, plant), learn (blueprints) and build incredible things !
More of the main game, on Rust, there is many possibilities to mod the game as zombie mod for example !
 
---
daredevil posted a file in Fearless Assassins Software,
Enemy Territory Auto pk3 cleaner cleans up extra non stock or custom pk3 from your etmain and mod folders.
 
Fixed some old links
added normal servers menu to etmain
added auto clean *.tmp files
 
3 Steps:
 
1-> Download
2-> Double Click
3-> Install
 
(if you've changed ET folder!! on step 2 hit browse to the right ET folder)
 
It removes any file with name start or have:
 
~~.pk3 (used for customized menu)
**.tmp (un-finished download pk3, better delete if ET crash)
**.pid (resets configuration to default settings if ET crash)
 
Run this file to keep your ET installation clean. Less pk3 you have installed, more faster your ET will start.
 
How to use video tutorial:
http://www.youtube.com/watch?v=JICj4erGXqY&hd=1
---