Our Picks
Top content from across the community, hand-picked by us.
yaku posted a calendar event in Community Calendar,
We proudly present you the =F|A= new server:
 
F|A ET:LEGACY
 
On this occasion, we would like to invite you to minimum 3-hour oldschool gameplay organised everyday there.
 
What is waiting for you?
 
European, Legacy mod server, friendly fire enabled, default (and not upgradeable) skills and carefully selected maps to provide you as competitive gameplay as possible!
 
 
Come and frag like in old days!
 
Server IP: etl.clan-fa.com:27950
 
---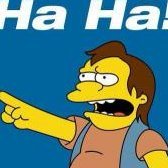 Night Train posted a calendar event in Gaming Events,
You want fun, instead of playing objectives, and the next game day or event is too far in the future?
So come to play every second Sunday from 12 to 15 CET on our F|A Beginners#2 server!!!
No more hogging zookas, now everyone can have one.
Want to try your K43 or M1 skills? Come here and get some headshots. 
Want to start a BBQ? Come and start grilling with our handy flamethrower.
Something is missing? "Kein Problem", make sure to contact our members and add your suggestion for what to play on the next map!
Everyone is welcome, so hop on and have some fun!
---

daredevil posted a file in Fearless Assassins Software,
Enemy Territory Auto pk3 cleaner cleans up extra non stock or custom pk3 from your etmain and mod folders.
 
Fixed some old links
added normal servers menu to etmain
added auto clean *.tmp files
 
3 Steps:
 
1-> Download
2-> Double Click
3-> Install
 
(if you've changed ET folder!! on step 2 hit browse to the right ET folder)
 
It removes any file with name start or have:
 
~~.pk3 (used for customized menu)
**.tmp (un-finished download pk3, better delete if ET crash)
**.pid (resets configuration to default settings if ET crash)
 
Run this file to keep your ET installation clean. Less pk3 you have installed, more faster your ET will start.
 
How to use video tutorial:
http://www.youtube.com/watch?v=JICj4erGXqY&hd=1
---