Welcome to Fearless Assassins Gaming Community
We are glad you decided to stop by our website and servers. At =F|A= we strive to bring you the best gaming experience possible. With helpful admins, custom maps and good server regulars your gaming experience should be grand! We love to have fun by playing online games especially Enemy Territory, COD4, COD:MW3, BF3, Team Fortress, Minecraft, etc and if you like to do same then join us! Here, you can make worldwide friends while enjoying the game.
<!— CSS Styles for the Date —>
<!— Large Date —>
We are proud to present to you the =F|A= 1on1 ETPro Tournament! This cup will pit individual players against each other in a 1on1 battle.
The tournament will begin with a round-robin group stage, followed by the top two participants from each group moving on to a double-elimination bracket. Signups will remain open until June 18th at 6 PM EST and matches will begin approximately one week later!
  

Before signing up, please read our rules. You may sign up by filling out the following form and posting it in this thread:
Please note: you must join the ETPro club before you're able to post in this thread. 
Good luck to all those looking to participate, and may the best man win!
W:ET Discord Group for events - https://discord.gg/E5g2ZJZ
Feel free to join ETPRO Club for more details and updates - 
<!— Large Date —>
If you are playing on our servers or are regular on our forums, please don't forget to like our FB page. We don't spam it so you would hardly get any notifications. May be once a week or few weeks, you would get update. That's about it.
https://www.facebook.com/FEARLESS.ASSASSINS.GAMING/
If by any chance Discord goes puff, like Xfire in future and if we have any issues on website/forum, we will keep you up to date with FB page. Off course, we don't know who you are on FB page as long as you don't tell us from your account your gaming alias. Neither your friends would know about it, unless you both are friends are on FB page. So your privacy remains as is. 
Also don't forget to join our Discord - http://link.fearless-assassins.com/discord
Thank you
<!— Large Date —>
Happy Birthday To one of the best and biggest and most awesome FPS game in the world. Wolfenstein Enemy Territory. After 15 years Still this game is going on. I have never seen any game go this long without too many updates or etc. Thx to all for keeping this game alive, And Huge thanks to F|A for keeping this game alive.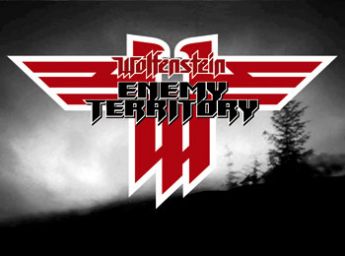 <!— Large Date —>
NL box where we host our redirect files so that players can download files (maps, pk3's, etc) high speed seems down. I have created ticket with hosting company to look into it. I will keep you guys posted. 
<!— Large Date —>
Many have reported since last few weeks that their ET gets randomly redirected to DRi clan server as soon as they open ET.  3 possible options available to you -
1. If you open your ET and if you feel you are getting redirected to DRi clan server directly, please run below host file batch script.  That's a temp fix.
2. Another option is too use ETLegacy once new update gets released. It has many fixes including redirect fix.
3. pk3 cleaner  - I will post the link here - once we release update for it. It would be soon. In the mean time Option #1 and #2 are safe bet. Please share it with every ET player having issue.
4. Updated - Permanent fix -