Woo so here we have it, our first game night for our CS:GO server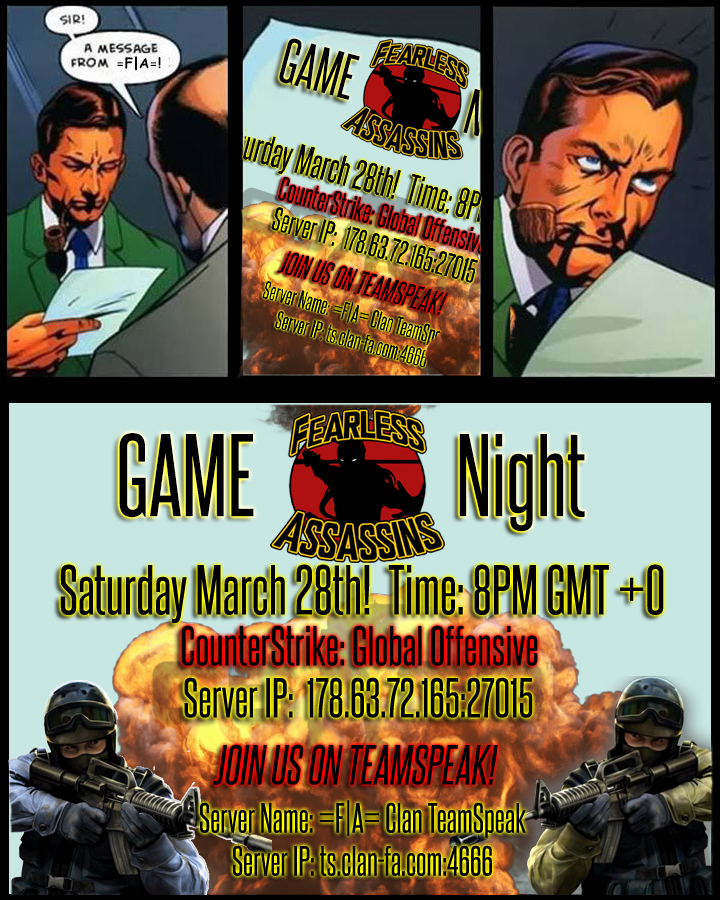 First of all sorry for the short notice, it will be on the 28th March... Yes that is this coming Saturday, at 8pm GMT it will start at and carry on throughout the night. It will be the normal bomb gamemode.
Date: 28th March
Time: 8pm GMT+0
Server IP: 178.63.72.165:27015
Also join us on Teamspeak:
Server Name: =F|A= Clan Teamspeak
Server IP: ts.clan-fa.com:4666
So come and join us... and this is just a taster.

Special Thanks to Sid for his awesome poster for this game night with such short notice to make it.

See you then

$iLv3rfang.
Edited by Spanky, 25 March 2015 - 12:01 PM.