Tips for shopping for a Gaming Computer
---
1.) Don't get a Dell EVER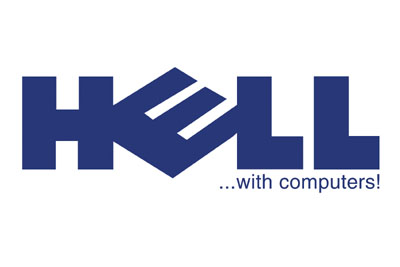 Seriously don't get Dell. The quality is shit, the parts are expensive and they usually have some gimickie safeguards inplace like locking bios. Some people say it is good to do that because it keeps stupid idiots from destroying their computer but really how stupid can people be? (actually I better not ask that).
They also have special custom made hardware for some of their models. Like specially screw holes that only fit Dell PSU's !! I even seen a dell computer where the motherboard used special 3 pin connectors so you can't plug in a regular case fan. Heck even the motherboards and cases are special. They have "custom screw holes" so you can't mount any aftermarket motherboard in the case except dell motherboards. Its just Dell's way of saying "If somethings breaks down you can't get hardware replacement from anywhere else except from DELL muahhaha and its fricken double the price and terrible quality that will breakdown again !"
2.) Try to Avoid Getting a Laptop If You Can

Gaming laptops are terrible for anyone. Jesus its huge, its heavy, it gets extremely hot and the battery life gets eaten up extremely fast. IT DEFEATS THE PURPOSE OF A LAPTOP. It doesn't look cool to carry an 8-16 pound lug of a laptop around that will only have a battery life under 2 hrs.
Also the technology within a laptop is years behind desktop computers and it is widening mainly because the focus of a laptop is not performance, but rather energy efficiency. If you want performance, you get a desktop. On another note.......
A MOBILE i7 and MOBILE HD5870 are not the same as a regular i7 or HD5870. The mobile components only gives out 1/3 of the performance compared to the standard desktop cpu and video cards. Meaning they suck ass and suck ur wallet.
Ex.) The Mobile HD5870 performs the same as a 8800 GT 512 MB. And fack the 8800 GT 512 MB is selling for $50 on craigslist. Instead you pay over $1000 for a laptop with a card that can give you the same performance. The Mobile HD5870 is rated as an average card today (just like the 8800 GT 512 MB), but for the price its insane. They should stop naming these shit mobile cards and processors after their uberly good desktop counterparts because nubs will think they are good. But don't blame the consumer completely if they did make such a decision.
So why can't a laptop use the same technology as a desktop? Think about it logically. Do you really think a laptop can keep an i7 cool enough even at stock settings? What about Video cards which normally run around 80 C in a desktop? Of course not. Fack if they used the same components your laptop would melt. Laptops have much poorer ventilation than desktops and they can not use proper heatsinks to cool (because of size limitations).
3.) Do your homework before buying a premade Rig

I don't like buying premade rigs as much as making your own but its much better than buying a laptop or some comp that can't do anything.
But you before you buy, you have to do your homework. I seen people buy the cheapest rig on places like iBuyPower for around $600 and they tell me "Wth I can't play anything." Seriously just because it has the word "gaming computer" doesn't mean it can game lol. That so called $600 computer my friend bought had an HD 5450 and if he did his research he would have found out that an HD 5450 is the lowest of the low when it comes to games. So low that you can't even play most games in the last 2-3 years with this card.
So don't be nab. Do some damn research by heading over to TomsHardware.com
4.) Don't Be Afraid to Build Your Own

Most people are like "I am a dumbass, its too complicated." The truth is putting together a computer is as easy as putting together lego. I am no genius (no really have you seen the shit I done ? I am the Admiral of the Failboat for facks sake) and even I can manage putting computers together.
Look if the Admiral of the Failboat can do it, you can do it too. There are hundreds of thousands of youtube vids out there for reference. If you buy a motherboard, the manual will tell you everything you need to know too.
Its like IKEA furniture but easier. Except at least the screws fit the screwholes !!! Also the quality of aftermarket components are much better than what you get from name brand. The advantages of building your own are endless as you can customize if for your need. There is a learning curve involved to learn what parts are compatible with each other. But its usually extremely straightforward.
ex.) "Intel Socket 775 DDR2 motherboard" uses DDR2 ram and Intel CPU's that are socket 775. If your graphics card says "requires 500W and 6 pin". Get a PSU that is 500W or greater and has a 6 pin connector (it says on thedamn box).
Shit it isn't rocket science. Putting together a computer isn't complicated at all and isn't even that time consuming. All you just have to read instructions carefully.
Also for the same price as a brand computer, you can build yourself a much better desktop PC if you shop at various online stores (NCIX, Newegg, Ebay ..etc)
Conclusion:
I seen many people post "Is this a good gaming laptop" on forums lately and most of the time I shake my head. In the past I made stupid decisions and from that I learned the dos and don'ts for shopping for a computer. But maybe its best if people throw a couple grand a a computer that won't do shit. If it hurts you in your wallet, you will learn your lesson for eternity.