Did a search for this and there were only rather old threads, so thought it best to create a new one rather than dredging up one of those.
Do you have any tattoos?
Here are mine: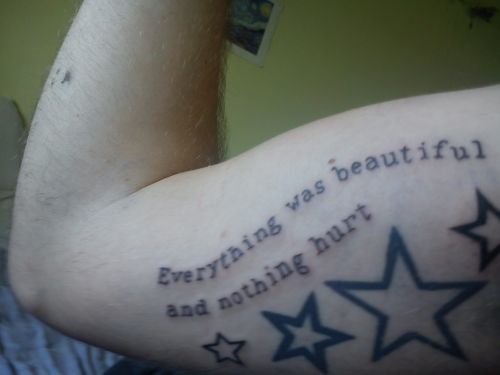 Stars have always been a big thing for me, always a symbol of relaxation/putting things into perspective, so always wanted some. The quote comes from a wonderful book called Slaughterhouse Five by Kurt Vonnegut and essentially symbolizes the ideal life, or at least a good one.
I'm somewhat lucky in the way that a lot of my friends have some too, some really nerdy ones at that; one has some text in Elvish on her wrist, another has the Umbrella Corporation logo and another has an excellent image from the Walking Dead.