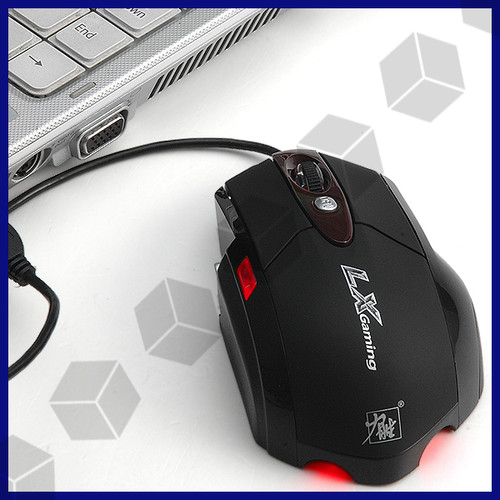 I bought this mouse for a total of £6.98 when my last grey mouse ball wore out

and it definitely is the business.
http://www.ebay.co.u...=item4ab8b5ac1d
I think that the seller has set the price to 99p and then offset it with shipping costs of £6.99 as a marketing strategy - this is because I notice he doesn't deliver to hong kong where the item is located, so I assume the reason for this is that he would not profit from it ( though it might just be how they ship it)
I haven't tested it on a mac but the seller says it's compatible with mac - so i'd assume the main 3 buttons are working and probably the 2 side buttons also.
I use the mouse on wooden desks, with no mouse mats, and it pwns, Being able to change dpi to different default settings with a click isn't that much helpful for me, but it does save time in changing the settings - when a friend comes over and finds my mouse is too fast / slow.
I've had to clean the bottom of the mouse with a dettol wipe about 4 times a year, (but I think this is because I don't clean my desk nearly enough - and the dust gathers, but after wiping it, it's as good as new.
The mouse has 5 buttons and a dpi button which toggles between 600, 1200, 1800 and 2400 dpi.
It feels very comfortable, i'm able to use it for days straight


and it feel, and is rather durable (i've banged it a few times, and I put it in my backpack when travelling and iit's survived.
I bought the mouse about 18 months ago and I was sceptical that it was going to break - based on it's price. But now, i'm pretty confidentthat it will last another few years at least before breaking.
Krauersaut pointed out that it is an obvious imitation of the microsoft sidewinder.
So I went and downloaded the microsoft drivers XD, but unfortunately it doesn't recognise the serial code or whatever of the mouse so it doesn't allow me to use them.
Nevertheless, the mouse works fine - I just plug it in and go.
Pros - A great 5 button optical mouse which i've gotten plenty of frags with
Cons - None
I don't know how good all the pro gaming mice are that you see going for £50 that you can change weights and stuff etc, and I don't think i've used a mouse worth more than £15 before - but from my experience with this mouse and i'ts price, i'd have to give it 100/100
1