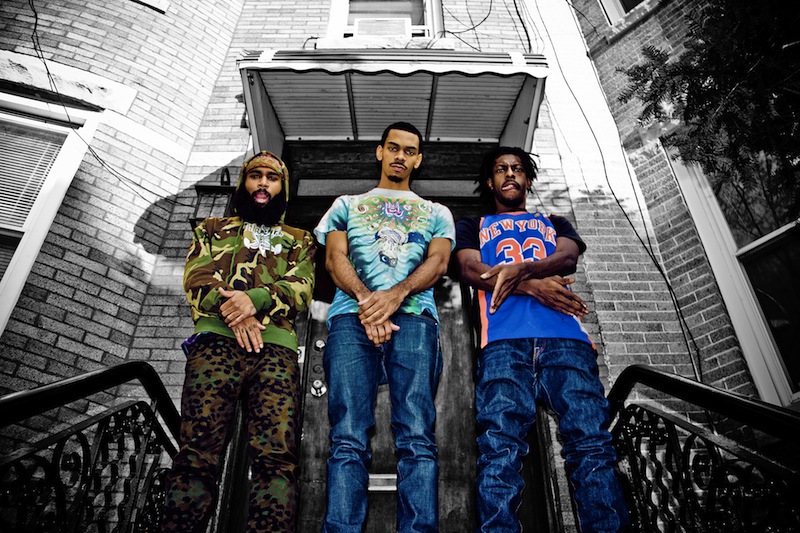 Hello fellas, long time i don't do a damn post, being busy playing and study and i forgot about this


To continue the saga of Beast Coast, i will now introduce you Flatbush Zombies, another psychedelic, drug pusher rap group (ain't them all like this?), from Flatbush Brooklyn.
The group is formed by Erick Arc Elliott who produces all most every track of them and also raps on them, Meech (Meechy Darko) rapper, who reminds me ODB a bit, and Juice, also rapping, the last member.
They all have the same message, tryna clean up our minds, but they are sometimes confused with the shitty mainstream lyrics, as they do some "bangers" but in a Zombie way.
Their name came up inspire by some video games and the movie "The Return of The Living Dead", and also by their love with zombies while growing up , Meech says: ""If you're staying the same, then you ain't doing something right. Something's wrong with you. That's what makes the Zombies."
Third eye influence, psychedelic drugs, LSD abusers, makes their message clear and wise FREE YOUR MIND
Listen to this song, wich i listen very often and love:
http://www.youtube.com/watch?v=lGSh6HCZRcg
Give them a try, listen their first mixtape D.R.U.G.S wich stands for "Death and Reincarnation Under God's Supervision".
1