I didnt find on this forum topic with xfire logins (or I cant search) write here ur xfire login Im sure it will help in contact
xfire: karolus21
EDIT:
by Daredevil
You can join =F|A= Clan xfire and in this way all our server regulars and clan members would be in your xfire rather then adding each one individually.

Xfire group link. CLICK ME

All members and non-members can join it. It is just easy way to add all in your xfire by joining the main group.

Spammers will be removed from the group without any prior notice or anything.
Please post your xfire ID in this thread and apply here: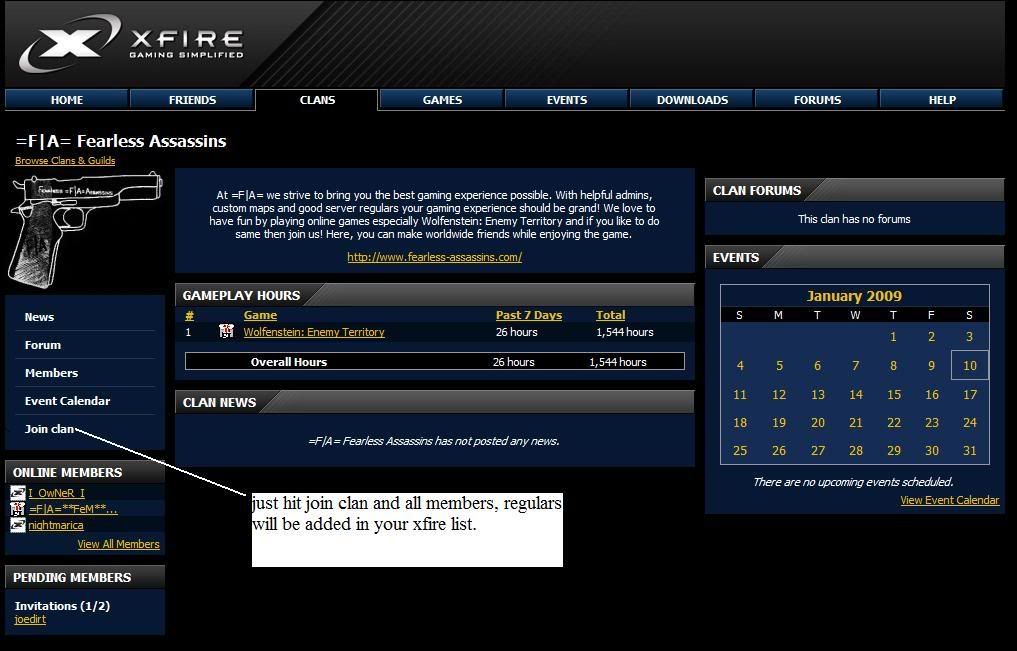 Our official xfire application manager. When you join xfire please either post here to approve your application or ask any of this members:
TONKA
caldasgsm
=F|A=Thunder****
Baska (PL)
=F|A= Kao
=F|A= Yama310
$KuLLcOLLECTOR
Xfire Moderators:
ackmey
=F|A= LanceR
Milli Vanilli
=F|A=|SaVaGe|
?epic9FAIL!
Use Steam? Join the =F|A= Steam Group...
1. Go here:
http://steamcommunit...rless-assassins
2. Look to the right of the web page and click Join this Group. Whallah... now you can have =F|A= members on your steam list and can more easily play with us
If you have any questions about steam or joining up in MW2, feel free to bombard Duckie with questions:
steam: duckie0203
xfire: duckie0203