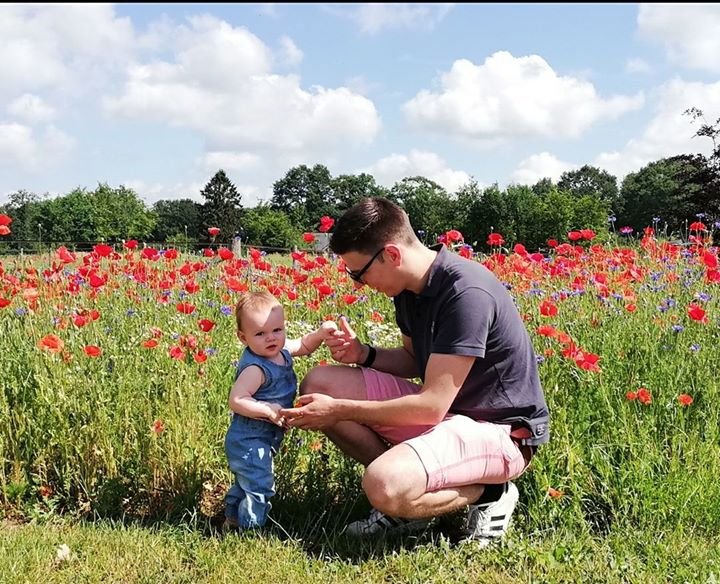 Content Count

28

Donations

0.00 USD

Joined

Last visited
Community Reputation
40
Getting Better
About m00bz
Rank

L2: Beginner
Profile Information
Alias
Admin
Server
Gender
Location
Hi all, Maybe it's an idea put a new map rotation to atleast Silent 1. To keep visitors active and happy to come. Suggestions/idea's are welcome :) Kiss

The moment im the most proudest of in my life? Is my duaghter Esmee. She's almost 15 months old. Share what your moment(s) are!

First name: Thijs Any sort of Nickname?: Thijs Age: 27 What country are you from?: The Netherlands Are you a Parent?: Yes, from a daughter called Esmee. How many siblings do you have?: Siblings? What's your shoe size?: 43 What do you do for a living?: working Greatest Fear?: Be homeless. Most Exciting thing you've ever done?: Getting a baby! Most embarrassing thing you've ever done?: (Don't be shy!) I drunk to much, so i ended up with my shorts on my feet while my girlfriend made som pictures which she sended to her girlfriends lol First thing you look for in a new friend?: Is he for Ajax Farthest you've been from home?: Turkye. What brought you to the Fearless Assassins servers/forum?: Money? No, Drunky attempted me to be here and i must say. I like it Cat or Dog?: 2 cats. What are your hobbies?: Soccer, Gaming What kind of Sports do you like?: Soccer, cycling. What's your favorite color?: Red. How about your favorite type of music?: Dutch hiphop rap, but also songs which everyone can sing, Hardwell, Armin van Buuren etc. Favorite Song?: What's your favorite TV show?: On this moment the Block, The walking dead! What kind of movies do you like? (Scary, comedy, drama etc): The Walking Dead, awesome! Favorite Movie?: LORD of the rings trilogy, The shawhank Redemption. Favorite Book?: Zlatan. What do you like most about yourself?: Im funny. What do you hate most about yourself?: That im so funny! What makes you very happy?: My family (girlfriend and daughter). What makes you very sad?: To see my family unhappy. What's your favorite beverage?: - What you're favorite food/snack?: KITKAT. Favorite actor/Actress?: Matt Damon - The bourne trilogy and Oceans eleven twelve and thirteen. He's good. Favorite season? Why?: Summer, is cheaper. No radatior needed so is it cheaper lol. Favorite subject in school?: I hate school. Favorite thing to learn about?: To make money. If you could go anywhere in the world, where would you go?: Australia, New York. What are your top three games of all time?: Red Alert 2 & Yuri's Revenge, Enemy of Territory, Tom's Clancy Wildlands. Android: Clash of Clans! Besides shooters, what is your favorite genre of gaming?: Strategy. Name one game in your collection you'd be embarrassed to tell your friends about: The sims How many games do you own?: 30 Pieces. When i am not using it anymore im trowing it away. Do you play console?: I used to play Playstation 4, but sold him. Didn;t have anough time for it. What platform do you spend most of your gaming on? (PS, Xbox, Steam, Android etc): Android, cus it on my celphone; Clash of Clans. What's your favorite internet site (That is not FA ;P): www.google.nl

1. Edenburg, 2. Adlernest 3. Supply 4. Braundorf 5. Frostbite

Hi all, Since a few days my computer f***s everything up. Especially today, he crashed and i couldn't start him up. I lost everything on my computer, from ET to photos to everything. Is there a way to regain atleast those ET files back or smt? Thanks!

Yes, i had to re-instal my windows C (WIN10) because my pc crashed a few times. Now it works properly but i did;t touch the E dictonary where ET is installed.

Hi all, Since a few days i've got a problem with my FPS. Even with the command maxfps_125 he drops blow the 30/40 when i move or want to play. Is there a commant or smt to make the minimun 125 because my computer should handle what with easy! Thanks all!

Croatia have a better midfield with Rakatic and Modric, also Modric deserves the Ballon d'o dor!

Instand of baserace. Also: beach 1944 is a nice one. http://www.k-fisch.de/et/et-pics.html Here we can download those maps. @CheepHeep

I would like to see: XDAM and The Bridge. Old maps but so much fun. They are not thst large but also not to small. And the most. Importantest is thst those. Maps are easy to play and understand. @CheepHeep

I think Real Madrid is going to win it

Vote for 12+ admins who can shuffle. Im sure it wil take some time to handle perfectly but when that is the theams will be more even and more fun. Most of the time is Axis to strong or Allied who complete the map to fast.

Xdam, the bridge awesome maps.