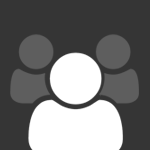 About This Club
Eastside Hockey Manager
What's new in this club

Dallas been difficult team for me, we meet in the playoffs at 2018 and i was able to win them in game seven because great game from Niklas Bäckström. In overall games from last three season they had win more. This game was difficult again. Here some pics from game. Game Preview Team comparison (my team in left column) Players comprison (my team in left column) Past games history My line ups for game First goal of the game, i

Playing now my second installation. Started this one from season 2016-2017. Won two last cups and now leading NHL and playing my best season. Here what is look of my current NHL group. Kakko and Texier played most of the season in the NHL, but now playing in AHL, because i don't want use them in fourth line. It help they progress if they play big minutes in AHL instead 10 min in the NHL. image file hosting Line ups in last Dallas game. Line ups change little bit depending who is in hotstreak and who we play against.

Eastside Hockey Manager game is best hockey manager game in the world i and totally hooked to it. You can download facepacks and rosters in there and there is hundrets leagues and over 10 000 player in the game. Its biggest hockey database what you can find in game mode. Here info how to download Facepacks and Rosters in the game. Here you can buy the game https://store.steampowered.com/app/301120/Eastside_Hockey_Manager/ Here how to download real rosters to it Here how to download facepacks info

Hey here is how my own team look in the EHM game. Its game what i have lately playing a lot. I add SS on my current team and last year points. Last year i was dropped out from playoffs in first round by Chicago in game seven overtime. I am playing now season 2016-2017, but you can start from new'st season too, i wanted start from season 2015-2016 so i dont have Las Vegas yet in my game mode. But when you started new'st season you will get Vegas too in there. Here is my current first team roster Here is my line ups atm. There come line changes game by game.