Splash Damage - Play Wolfenstein: Enemy Territory With Us
Gaming Events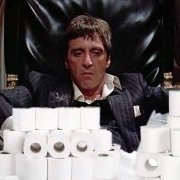 Quote

 

THE OFFICIAL SPLASH DAMAGE WOLFENSTEIN ENEMY TERRITORY COMMUNITY NIGHT

WHEN? Thursday 29th April 2021, 8pm BST

WHERE? www.twitch.tv/splashdamageltd

WHAT? For a couple of hours, we'll be streaming Wolfenstein: Enemy Territory, playing matches across various community servers, and showing off some of the memories you've shared with us across social media.

HOW? If you want to get involved, you've got a few options:

Tune into the livestream and hang out in chat, reminiscing with people about the good old days.
Download the game, and either jump into the same server as us or check out some of the other community-run servers (there's a lot of them!)
Stream Wolfenstein: Enemy Territory yourself! We might hop into your server, or some of Splash Damage might pop into your chat.