Hai!
So I had a problem yesterday that made me think the forums were broken, but in reality, I was just being derpy!
This guide (suggested by Killergun!<3) is to help you figure out the Live Update feature.

Let's begin!
If you look to the right side of the forum when you are logged in you will see a widget called Live Update: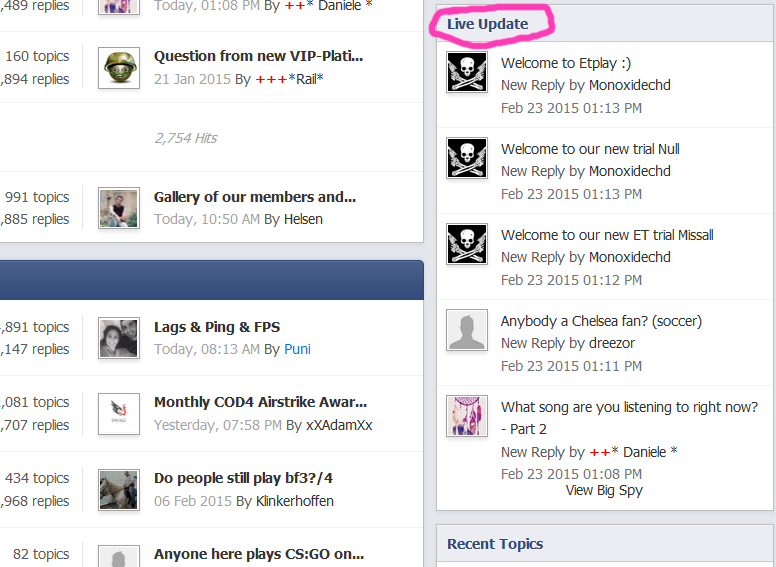 This widget will tell you when there are any changes in the forums. Everything from member map additions, new trackers, new forum posts, topics, and even new files uploaded!
BUT! Maybe sometimes you don't want some content in your updates? Maybe you just don't care about the member map additions? Or maybe you're like me and think you broke the live update because new posts have disappeared! Here is how it basically works

If you go to the top of the forum, you will see a tab called Extra. Hovering over this tab will drop down a new menu. Scroll down and find the live update button. Click eet. You know you waaaanna.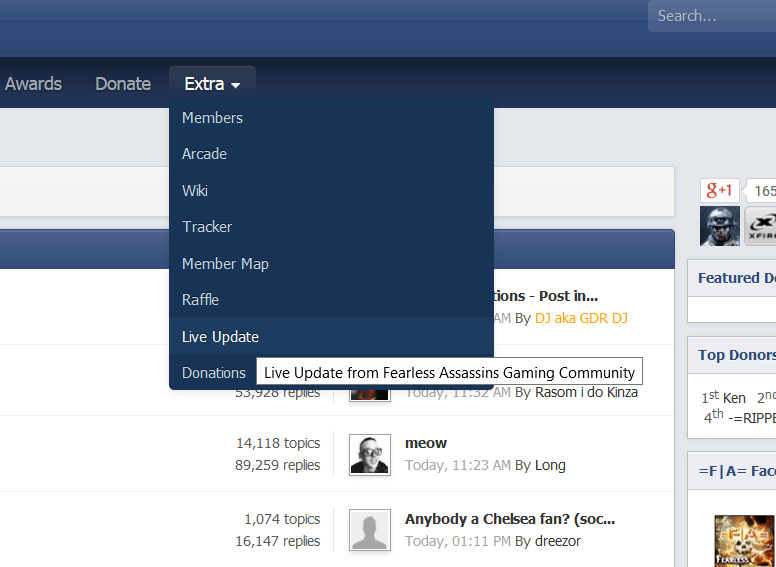 From here you will see a new see a new screen with lots of forum information. Basically when anything gets posted, whether it's new topics, website updates, member map additions, it will all show up in there.


Each tab highlighted will show up in your live update feed. You can customize fully what shows up but turning each button on and off!
Example 1: You only want to know when the user gallery is updated. By clicking on every tab besides gallery, you essentially turn them off.

Example 1.5: This is what the live feed would look like afterwards..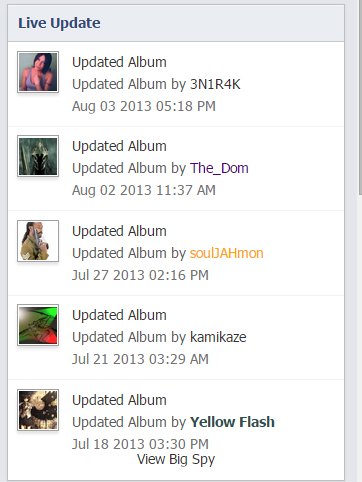 Example 2: You want everything except forum updates! You clicky the forum tab and poof! All gone:

Example 2.5: Results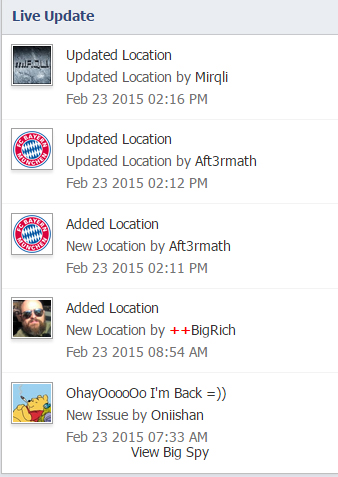 There is another tab called "Followed Content Only". It should only show content you've replied to or followed in your live feed. However.. currently it breaks the live feed and makes the forums slow.

So it's best to leave that button off.
That's it! Hopefully this will help someone out there who may like further forum customization! Thanks for reading.
-Raevyn