Hello.. I dont know about anyone else.. but Im having an almost impossible time trying to read any private messages sent in game because the shade of grey used for the message text color simply blends in with my console background almost perfectly and to be honest most messages are just impossible to read.
Now im not suggesting that you change the color or anything ( though a nice orange or brown would be great) but I really need some assistance on this one.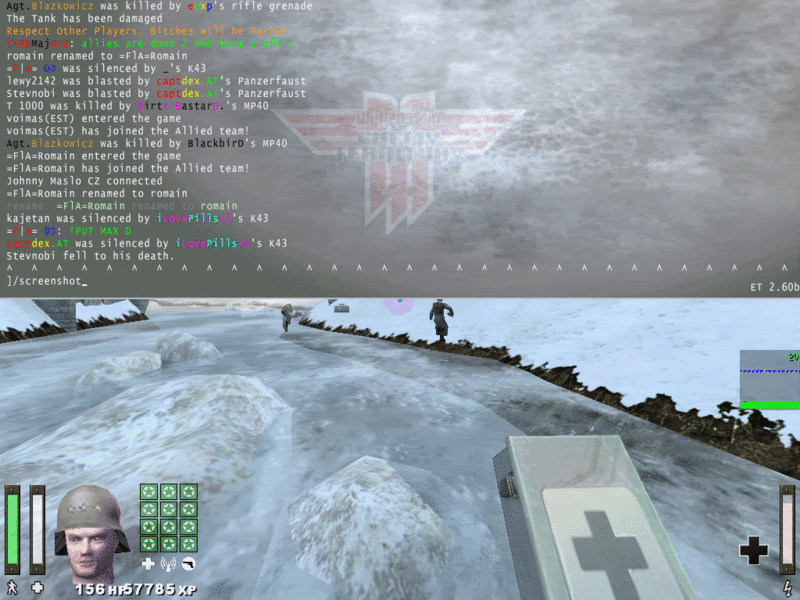 This image may be a double whammy cause It appears I caught someone trying to pretend to be an F|A member or it appears as though someone was attempting.
ANYHOW.. unless you're picture viewer has enhanced Gamma correction, it actually shows exactly what my problem is regarding PM's look at that Romain guy.. well it LOOKS almost visible there.. but once someone PM's with more than 3 or 4 words.. it moves over to the lighter area of console and then its literally impossible to read it.
Does anyone know how to change the color of that background to be darker in console? It seems my Gamma correction in ET wont change anything i move the slider up and down and ZERO effect .. its as if its disabled somehow.
Help!