Fearless Assassins community wishes you all happy holidays and merry Christmas. It has been another great year for Fearless Assassins community!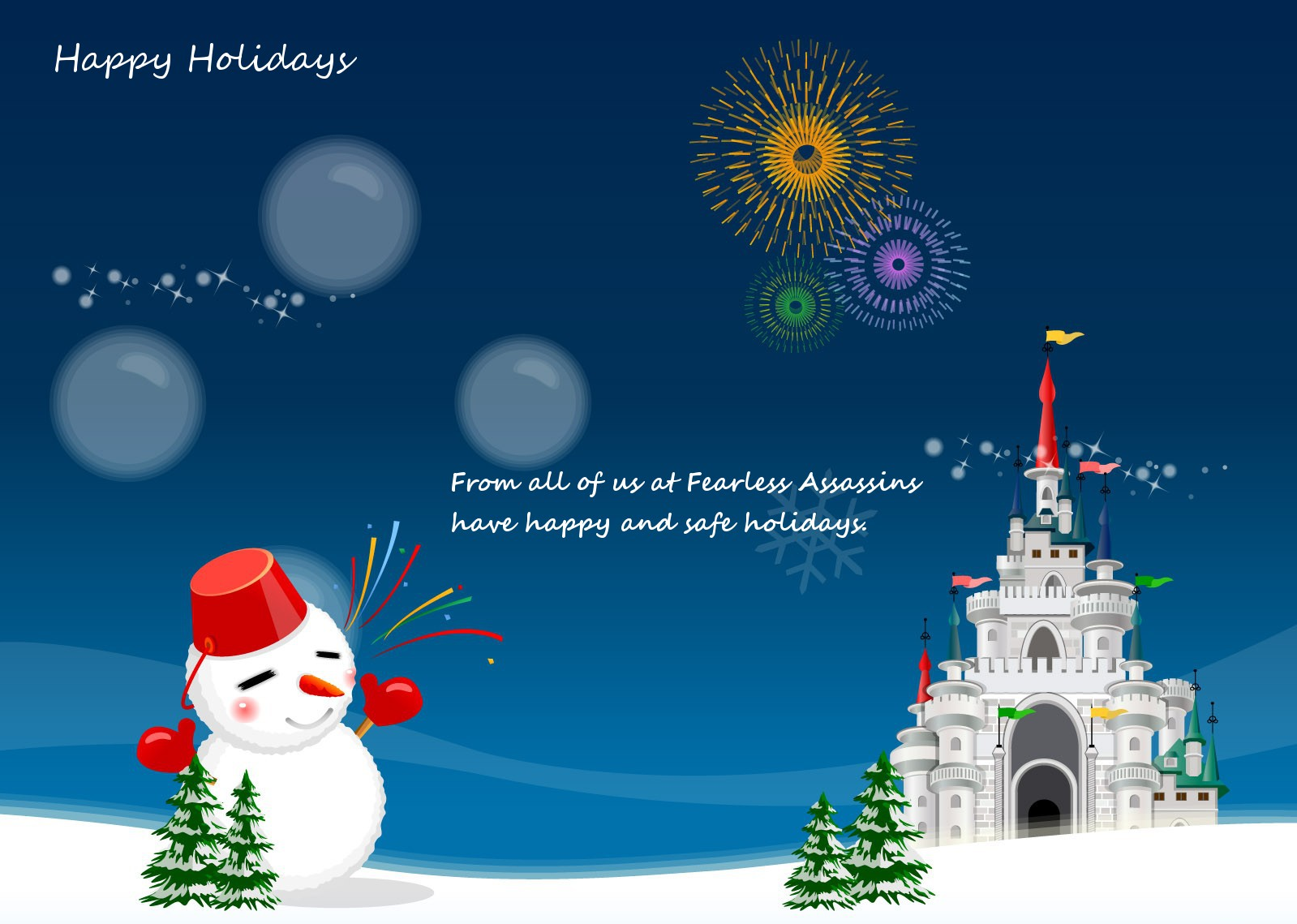 As another year comes to an end we would like to take this time to thank all of our Leaders, Co Leaders, Staff, members, donors, VIP members, clan friends and server regulars for making Fearless Assassins what it is today. Without you there would be no Fearless Assassins. It has been great year for us! During this year, I have seen couples, family, friends, etc all playing together.
So with that Fearless Assassins =F|A=mily wishes everyone Happy Holidays. Have a happy and safe holidays!
Take care - have fun - and stay safe,
Love,
Fearless Assassins =F|A=mily.