I'm receiving an error reviewing demos.
Recorded on Hardcore. Silent ver. 3
DM_84 format.
ET version 2.60
I load Silent mod, click replays, select a demo, it goes to loading screen, at completion of load I get the following error: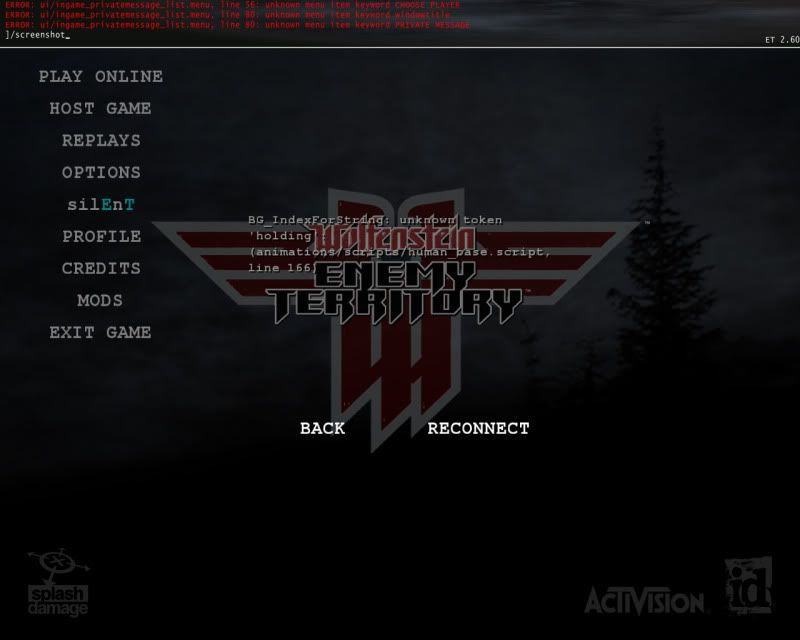 I have also tried loading silent ver. 4, and it loads, plays 1 sec, then also goes to an error: Unknown event: 61
I have tried connecting to HC, disconnecting, and playing demo, and also the same error in the picture.
I tried playing in etpub also, and it won't play.
I have 13 demos to review :-/ help

EDIT: Restarted PC. Still the same problems when trying to view in either Silent vers.