Today marks the unveiling of the first Fearless Assassins Firefox addon!
I call it the
=F|A= SmartBrowser
!
I have been working on this for some time now, and VIPs have been aware of it for a week or two. But this is the first available download.
Previews of the addon:
Addon icon on the tab bar: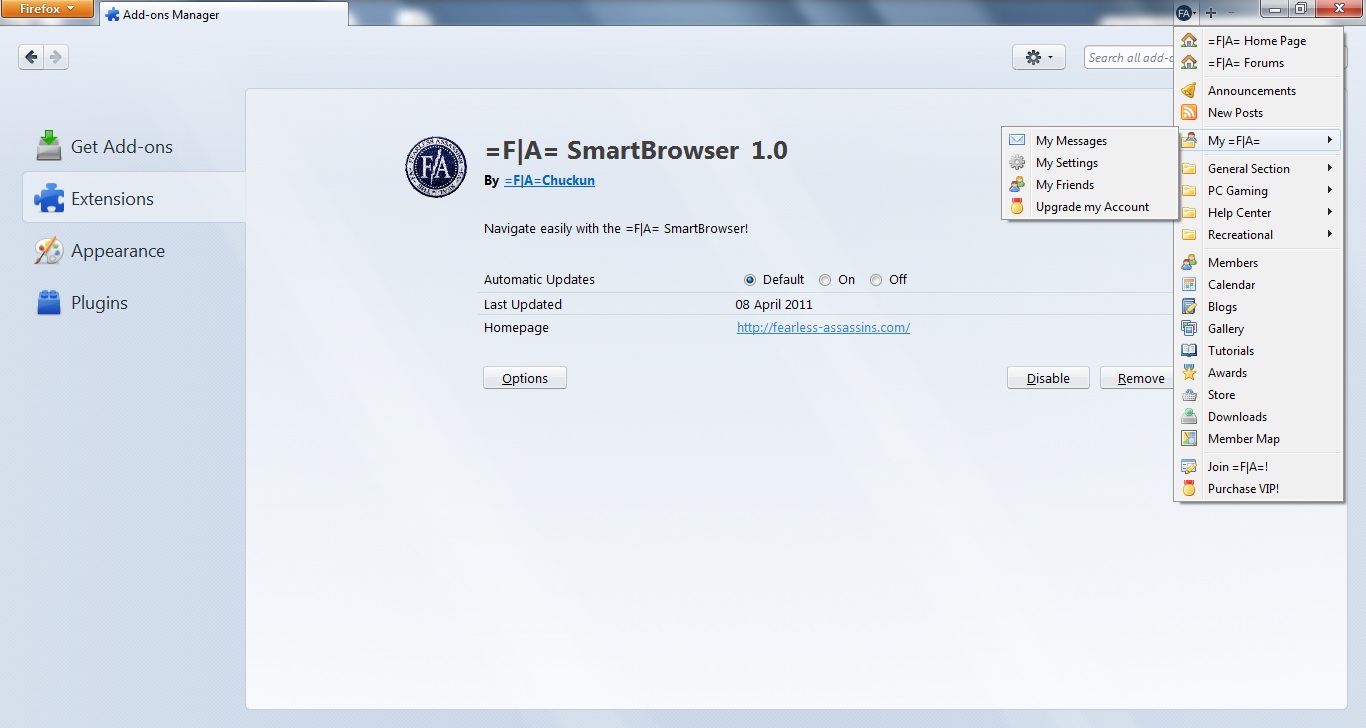 Addon icon on the nav bar: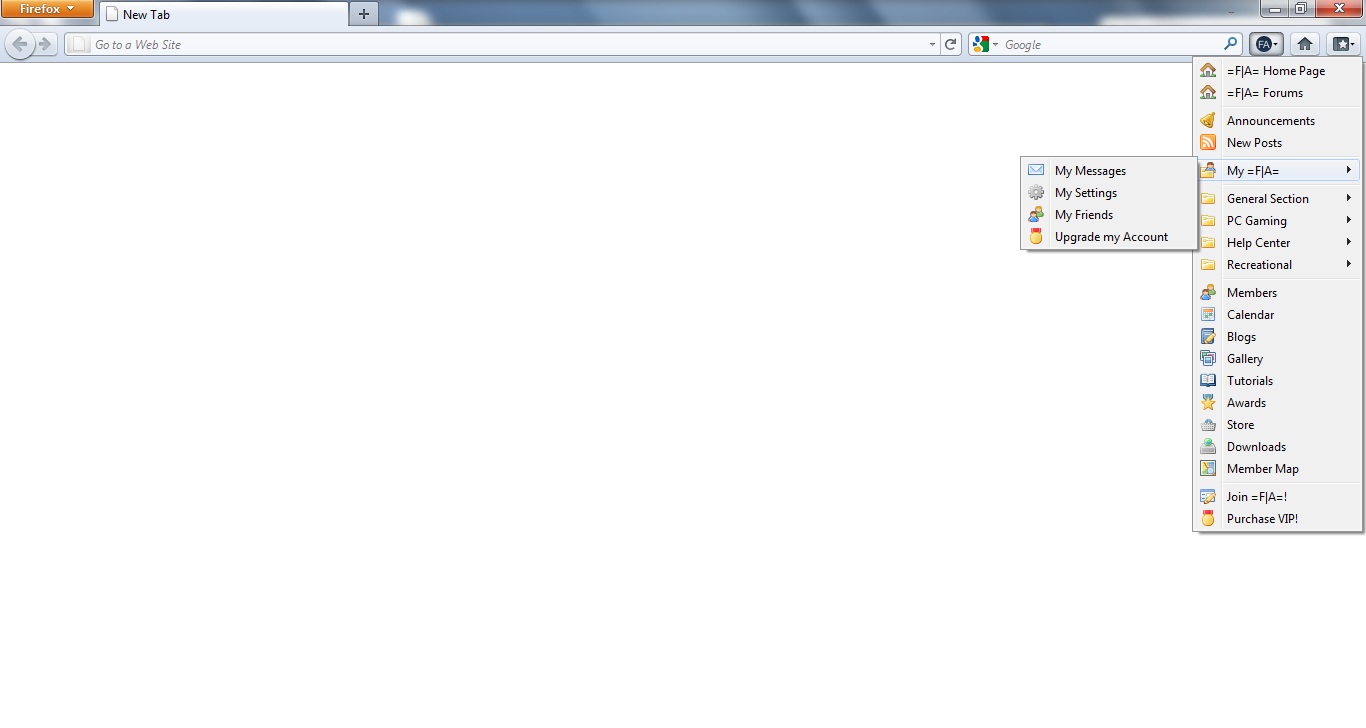 Addon in the main menu bar: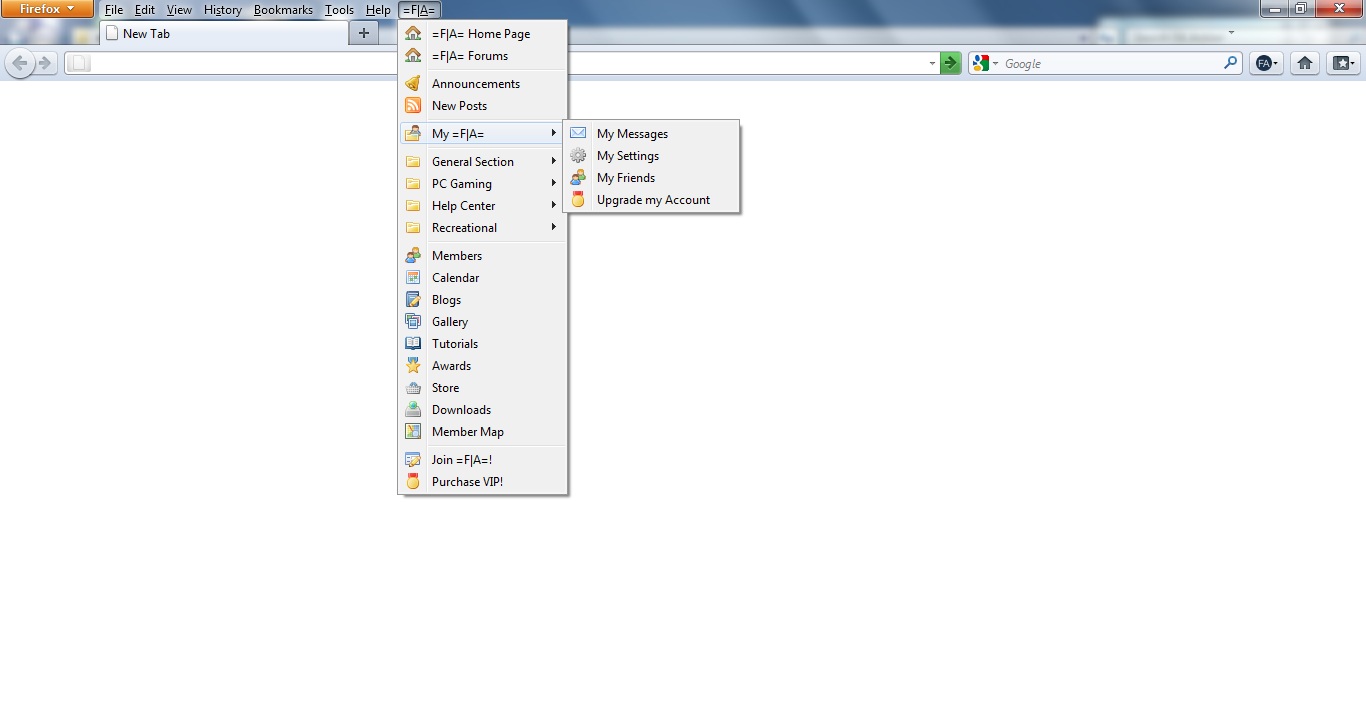 The addon is compatible with Firefox versions 3.0 - 5.*
Download =F|A= Smartbrowser
IMP NOTE: The addon is under full review by Mozilla - but initial scans found no vulnerabilities or malicious content. I assure you it's clean.
I am aware that there's no Brink section in the menu - but I can't release updates until Mozilla get a move on with reviewing it!
Please do not report any bugs / errors in this thread - a tracker will be set up for the addon which will be managed by myself, so everything can be reported there.
I hope you like it!
You can also use this image in your signature:

CODE:
[url="https://addons.mozilla.org/en-US/firefox/addon/fa-smartbrowser/"][img]http://fearless-assassins.com/uploads/gallery/album_263/gallery_4119_263_3129.png[/img][/url]
Chuckun