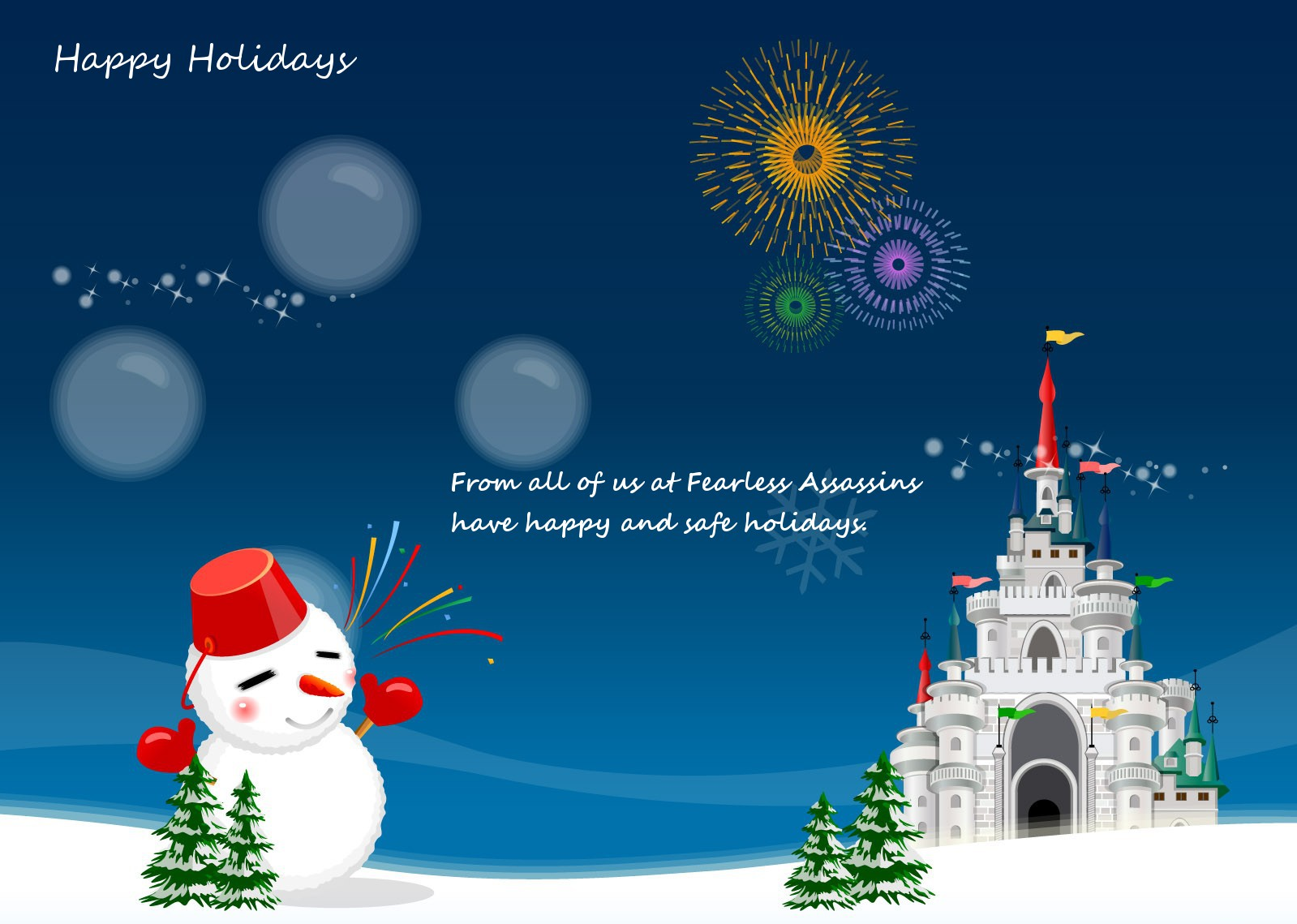 As another year comes to an end we would like to take this time to thank all of our Leaders, Co Leaders, Staff, members, donors, VIP members, clan friends and server regulars for making Fearless Assassins what it is today. Without you there would be no Fearless Assassins.
It has been great year for us! During this year, I have seen couples, family, friends, etc all playing together. I can see our old dream of providing gaming servers so that any player from any race can play happily without any issues, coming true! We started Fearless Assassins, back in 2008 but within two years it became multi gaming community, where every player from each country enjoys our server.
So with that Fearless Assassins =F|A=mily wishes everyone Happy Holidays. Have a happy and safe holidays!
Happy Gaming!
Love,
Fearless Assassins =F|A=mily.